Species
With Huntinspain you will have the opportunity to hunt all the species recognized in Spain; all of them are autochthonous from our country.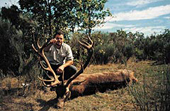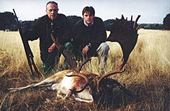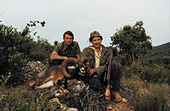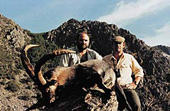 SPANISH IBEX (Capra pyrenaica)
You'll have the opportunity to hunt the 4 subspecies we have in Spain, (Gredos, Beceite, Ronda, and South-eastern), although Gredos ibex (Capra pyrenaica victoriae) is the main one, and the one we are concentrated on. Huntinspain has taken the W.R., and already 7 of the top ten ibex ranking in the world.
See more ibex photos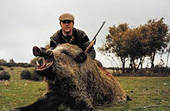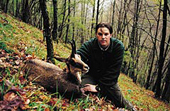 PYRENEAN CHAMOIS (Rupicapra rupicapra pyrenaica)
The Pyrenees is a chain of mountains located in the border between France and Spain. The Pyrenean chamois is a bigger horned and body sized animal than his cousin from the cantabrian.